Every day across the United States, 2,000 acres of farmland are lost or threatened by development – that's over 80 acres ever hour. The farmland being lost the quickest also happens to be the best: the most productive, versatile, and resilient.
As the fourth largest county in the country and continuing to grow, Maricopa County is no exception to this alarming trend. Local community farms that feed the community, preserve open space, offer educational opportunities, and benefit the environment are at immediate risk of land loss. And they're running out of places to go.
A coalition is forming to keep Maricopa County farms farming here.
Sign up to receive updates and learn how to get involved.
Are you a landowner or developer that is interested in preserving farmland? Email Helene@localfirstaz.com
Local Farms at Risk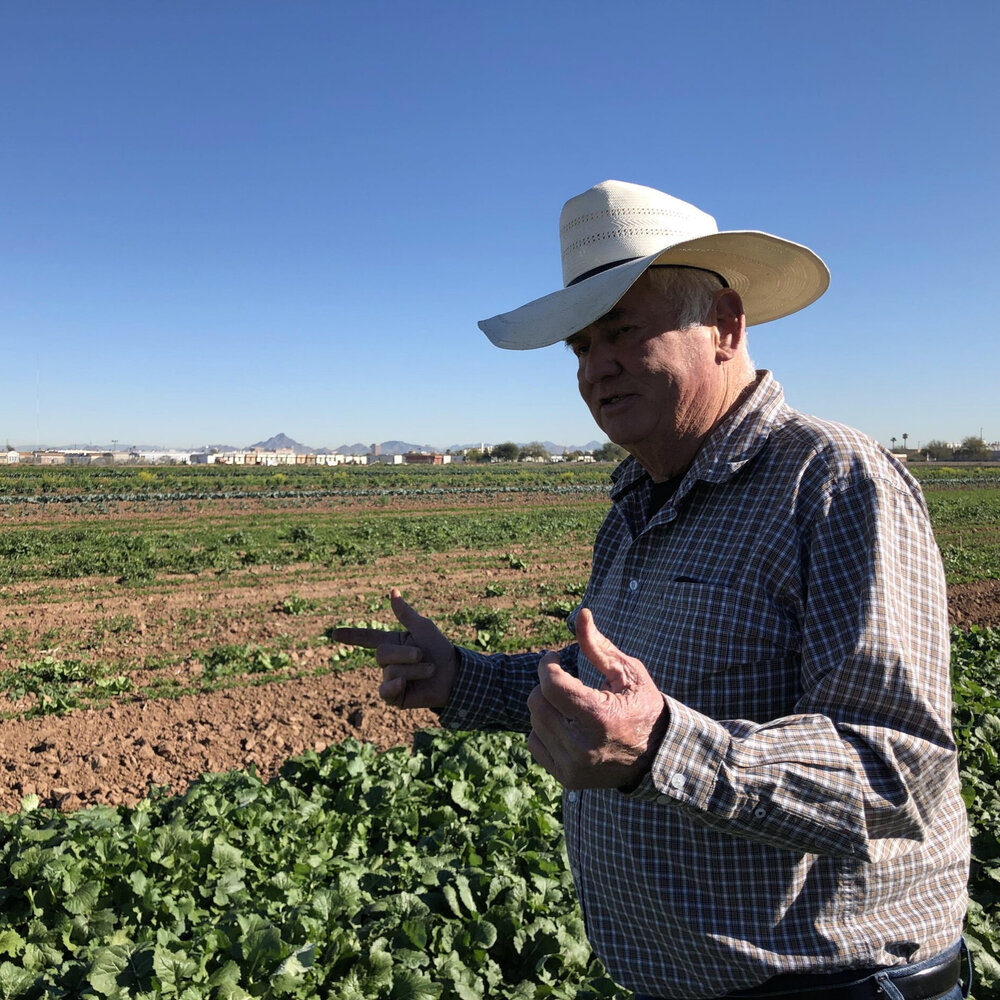 Farmer Frank Martin
Farmer Frank, son of a Native American migrant farmworker, continues the Native American traditions of using Heirloom seeds, natural care for the soil, crop rotation, and other sustainable farming practices.
Frank and his staff run a prolific farm that provides fresh fruits, vegetables, and beans to families across the Valley through CSAs, farm to restaurant sales, food banks, and at two farmers markets. His produce also supplements CSAs and emergency food programs in Tucson, Ajo, Superior, and Lake Havasu City. He employs 14 people year-round, and provides ongoing mentorship to farmers across the state – a sorely needed resource at a time when agriculture's workforce is shrinking in size and knowledge.
But Farmer Frank's tenure in Phoenix might soon come to a close. The 40 acre parcel he has leased from a private landholder for over a decade is due to be sold to the City of Phoenix in order to expand its Wastewater Treatment Plant.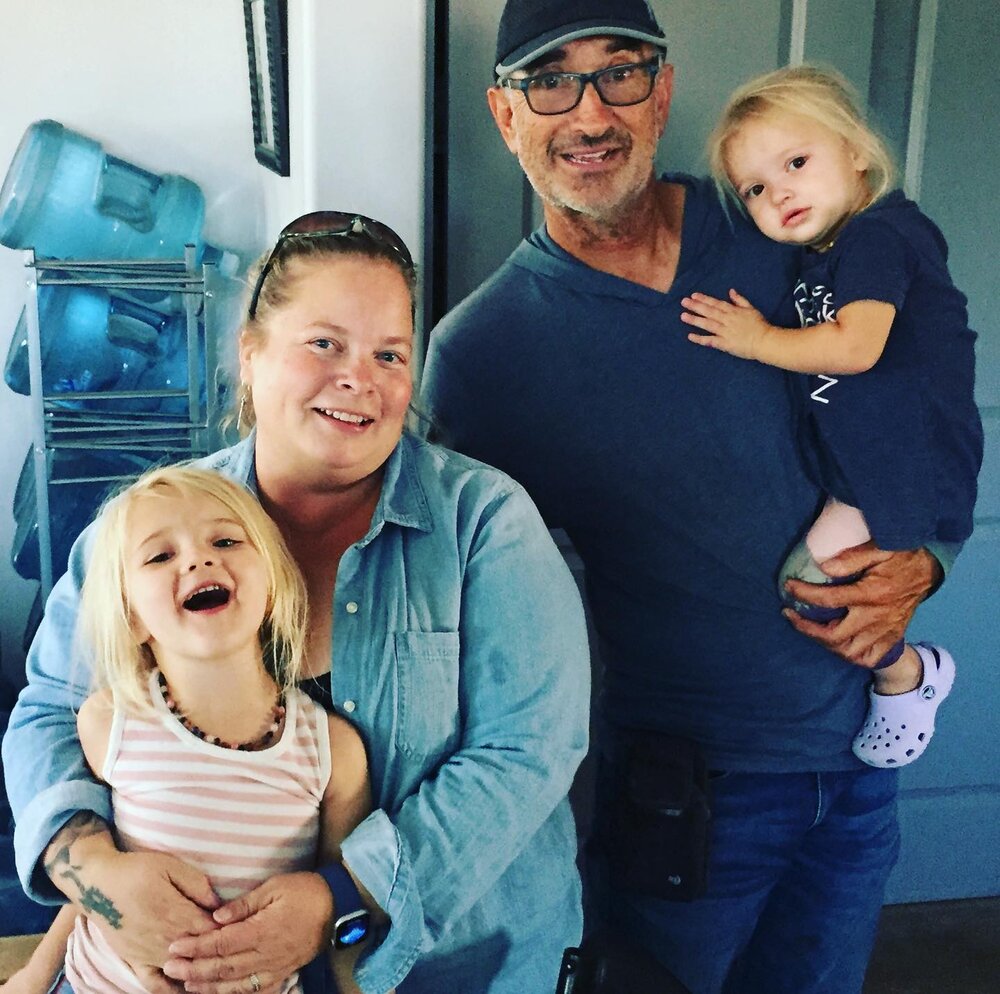 Sara Dolan & David Vose
Sara Dolan and David Vose have been farming organically in Arizona since 1995, and are passionate about growing. David can tell you the name of every single plant, and Sara has a hand in all their operations and is a fierce advocate for their 35 employees.
Right now, Blue Sky Organic Farms farms 35 acres in Litchfield Park, near the intersection of Camelback and the 303. They offer a robust CSA, wholesale opportunities, support five farmers markets across the Valley, and run a beautiful on-site farmstore featuring their own produce, as well as products from other local food artisans.
Beginning this Summer, 60% of the land farmed at Blue Sky Organic Farms will be taken out of production to make way for 600 new homes. In fact, 25,000 single-family residences have been proposed in developments within a 10-mile radius of Blue Sky Organic Farms in the next 10 years.
In the News
'A raging crisis': Metro Phoenix is losing its family farms and local food sources | AZ Central | August 2020 | Read it here
Is this Phoenix farm being relocated to make way for a sewage plant? Here's what we know | AZ Central | July 2020 | Read it here
Family farms made Phoenix livable, so why are so many going away? | AZ Central | February 2019 | Read it here
---
The Coalition is made possible by the 2020 Spark Grant from the Vitalyst Health Foundation. Vitalyst Health Foundation is a Phoenix-based public foundation focused on improving well-being in Arizona by addressing root causes and broader issues that affect health. For additional information, please visit www.VitalystHealth.org.